News
Ultratone at Zazoo's
Sat Oct 13 - Two great opening acts
William the Accountant and The Rough and Tumble
Music Starts at 9:00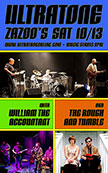 Ultratone Live Video
From Sept 21, 2012 show at Zazoo's in Louisville, KY
"The Orbit"
Watch on Youtube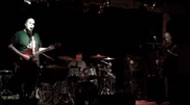 Thanks to Bill Stark for filming this cool video.

Ultratone Opening Show
Opening for cool bands, Moritat and Lydia Burell
Friday Sept 21 at Zazoo's's
Ultratone Starts at 9:00



GREAT ULTRATONE SHOW SOON!
Friday August 10 at Uncle Slayton's - $7
With Very Cool Special Guests:
Musikanto - Musikantomusic.com
Marc Scibilia - marcscibilia.com
Doors open at 8:00



ULTRATONE ONE OF 11 SEMI-FINALISTS
The WHAS morning show "Great Day Live"
is putting on a live music contest "Great Bands Live"
We play on WHAS Tues May 1 between 9am & 10am
Online Voting Voting opens at 10am on 5/11/12
and ends at 11:59 pm on 5/15/12 "Voting Link Will Be Here"

ULTRATONE IS HELPING OUR FRIEND
We're playing a benefit for Paul Smith
Sun April 15, 2012 AT 5:00PM
Hearts of Fire Church in Louisville, KY
Join us to help Paul's recovery

Ultratone / Honeymoon Babies / Peter Searcy - LIVE!
Sat March 31, 2012 - At Uncle Slayton's in Louisville, KY



New ULTRATONE Live Videos
From Jan 14, 2012 at Zazoo's in Louisville, KY
"The Secret"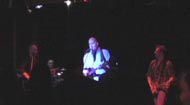 Watch on Youtube
"More to fight for"


Watch on Youtube
"The Light"


Watch on Youtube

New ULTRATONE Video "The Far Stars"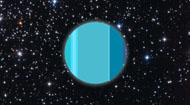 Watch on Youtube

ULTRATONE ALBUM RELEASE GIG - SAT. JAN 14, 2012
ZAZOO'S in ST MATTHEWS
SPECIAL GUESTS:
Slackshop
Honeymoon Babies
Show starts at 9:00PM - $5 at the door

NEW ULTRATONE ALBUM RELEASED TODAY - DEC 13, 2011




Purchase at the following digital outlets
iTunes
Amazon Mp3
Our Nimbit Store
Our Facebook Store
Ultratone Online Store
Purchase Hard Copies (CD's) at the Ultratone Online Store as well.
Listen to previews of our new album as well as all our previous albums at all the digital outlets too.

ULTRATONE IS BACK OPEN FOR BUSINESS
We've been away for a while but we're back now. What does this mean for the average music fan?

NEW MUSIC!

For starters, the release our brand new, 4th album, "A World With No Pain", is near.
Leading up to it, we'll be posting samples from the album for everyone to hear.

The 1st track from the new album is called "The Far Stars".


To hear it on our soundcloud page, click here.

Also, I've done a couple of my favorite songs as acoustic covers and posted them on youtube.
First is a cover of Radiohead's "Fake Plastic Trees".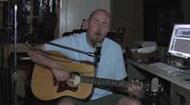 Click here to watch.

2nd is a cover of Smashing Pumpkins' "Tonight, Tonight".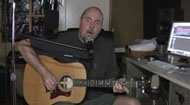 Click here to watch.

ULTRATONE ON FACEBOOK
Check out Ultratone's, Facebook Page.
We will now be posting updates on a regular basis. So make sure to "LIKE" us on facebook for new Ultratone music and info. You can even purchase digital versions of our albums there. You can still turn to Ultratone's myspace page, ultratoneonline.com, itunes, amazon, etc, as well.

Keep an eye out for more in the next couple of months. We're shooting for a possible november release, and in the time leading up to that, we'll be sharing more content with everyone.


ULTRATONE'S 4TH ALBUM COMING SOON
4 Years in the making, the new album by Ultratone, Titled "A World With No Pain", is almost here. Stay tuned for release info and previews from the album.
New Site Graphics to go with the Album Artwork.





HONEYMOON BABIES released Aug 23rd
Head to Honeymoon Babies' Facebook Page to hear more.
Visit their facebook MyStore to preview and purchase their debut album.






HONEYMOON BABIES release Imminent
Joe Scheirich and Luca Bianconcini from Ultratone have been working on a side project, with very talented singer/songwriter, Jay Goldstein and bass player Jeff Cohen. Recorded and produced by Joe in their Ultratone Studio, the 1st album by the band called HONEYMOON BABIES contains a lot of quality songwriting and quality musicianship and a sound that crosses genres. They are having their album release party on Sat August 26th. More info to come.

Updated Myspace
On 1/29/11, we uploaded a huge new selection of tunes to our Myspace page.
Never before have you been able to hear this many UT songs in their
entirety on the internet. ENJOY!
Click here

New Old Ultratone on YouTube
The 2 songs performed by Ultratone from their 2004 appearance on
KET's tv show "Mixed Media" have now been posted on YouTube.
You can still see them from the media section of this site but YouTube
videos can be viewed on more platforms so if you haven't been able to
view them here, now's your chance.
Lovely Day
I Certainly Do

Move over Miley and Demi
Joe Scheirich has just produced a track by budding young artist...
MADISON HULCHER
Download her new track here Brown Eyes

ULTRATONE at Slugger Field
We're playing a Thirsty Thursday at a Louisville Bats game
Thurs Aug 21 2008 at 5:30PM 2008
Come see some good music and see a good Bats Game with good drink prices.

ULTRATONE is going to SXSW in '08
We're making the trip down to Austin, TX this year.
We'll be soaking in all the atmoshphere until our gig on Sat.
We're playing on a Red Gorilla Stage - Sat Mar 15 3:00 at the Chuggin' Monkey
Located on the World Famous 6th Street
219 E. 6th St. Austin, TX 78701
512.476.5015 phone
Hope any Ultratone fans in the area can make it to a great gig.
More info and pics to come.
Go to Chuggin Monkey's Website for more info on the club. Or click here...




ULTRATONE #59 on WFPK's "Top 300 Artists of All Time"!!!
91.9 WFPK, Louisville's best radio station,
just finished their year-end Top 300 Artists countdown.
Out of the top 300 bands that listeners voted for,
Ultratone came in at a whopping #59!
Thanks so much to WFPK for their continuing support.
Go to WFPK.org to listen to and support this great station.

ULTRATONE LIVE ON TV
ULTRATONE will perform on "The Player's Spot" live from Gerstle's in Louisville.
It's a free show, so come see the taping and make some noise for us.
Taping starts by 9:00 on Thursday, September 27.
SHOW AIRS
WYCS Channel 24 (Insight 138),
9:00PM Tues 10/23 and 4:00PM Sat 10/26.
Clips will be on our website soon.

ULTRATONE LIVE with Interview
Hear the mp3 from ULTRATONE's WFPK appearance to promote the waterfront
wednesday performance and the new album release.
Go to our media page to listen.

NEW DIGITAL SALES ON OUR OWN WEBSITE
In addition to purchasing our CDs, and buying digitally from itunes and others,
you can now buy our albums digitally, right from our website.
Go to our Ultrastore page for more info.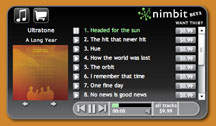 NEW VIDEO FROM ULTRATONE
"Headed for the sun" is the 1st single from ULTRATONE's new album, "A Long Year".
Go to our media page to view the video.

ALBUM RELEASE WEEK
Or as we'll affectionately call it, ULTRAWEEK, will be the last week in June
"A LONG YEAR" release
ULTRATONE's 3rd album officially released on Tues June 26, 2007 at all available outlets
more details to follow
Waterfront Wednesday
Ultratone will open the June Waterfront Wednesday in Louisville - June 27
more details to follow
Album Release Party
Sat June 30 at Uncle Pleasant's $7.00
With Extra Special Guests Tyrone Cotton and Dude Plays Saxophone
Show Starts at 9:00
Hear tracks from "A LONG YEAR"
at our myspace page

"A LONG YEAR" web orders
Starting April 3rd, Ultratone's new release "A LONG YEAR"
will be available exclusively on our ULTRASTORE
More outlets to come (including itunes), so stay tuned for more info,
but get it 1st directly from us.

NEW ALBUM
The 3rd album from ULTRATONE, "A Long Year" is in our hands.
Our favorite radio station, WFPK, is playing an advance copy so keep an ear out.

New Site Design
We're gearing up for the release of our 3rd album "A Long Year".
So we have an updated site design to match.

Vote for ULTRATONE on YouTube
YouTube.com is putting on a new music video contest
You must sign up for a YouTube account to vote (FREE).
Once you sign up/login, click here
and click the thumbs up.
You can also go to the underground contest area, select video #1021,
and give us the thumbs up.

New music video from ULTRATONE!
"Where did you go, my love?" from the album "Pass it along"
Stream it here on YouTube.com
or download the full size version from our media page





9/9 ULTRATONE at UNCLE PLEASANT'S
Jamison Taylor French/ULTRATONE/The Trust
This saturday night show starts at 9:30 (ULTRATONE goes on at 10:30)

ULTRATONE on iTunes
"Pass it along" from ULTRATONE is now on the iTunes Music Store!
If you have iTunes, Click Here
If you don't have iTunes yet, download for Mac & PC at www.apple.com/iTunes/





4/24 ULTRATONE to play an acoustic set
with Butch Rice
At The Red Lounge in Louisville
continue celebrating Derby on a Monday night

3/11 ULTRATONE with The Sub-Urban Situation and Red Saturday
at the Main Menu in New Albany, IN
show will start at 10pm

2006 ULTRATONE is beginning work on their 3rd album

11/26 ULTRATONE will play a thanksgiving weekend show
Air Devil's Inn 2005 Holiday Kick Off Concert (show starts at 9:30)
Butch Rice to open

11/17 ULTRATONE will play the "Third Thursday Trolley Bop"
6pm Kentucky Theater
click for more info

11/6 ULTRATONE will play the MERF benefit
Nov 6 at Headliners 10:00
click for more info

ULTRATONE is LMIA ARTIST OF THE MONTH for OCTOBER
lmiacentral.com

10/7 ULTRATONE to open for Danielia Cotton
Fri 10/7 - Phoenix Hill Tavern, Louisville
Tickets are $12, doors open at 7:00, show starts at 8:00

9/24 Relief on the River
Fri-Sat at Jillian's (ULTRATONE plays Sat at 3:15)
Thanks to those who supported the victims of Hurricane Katrina

9/17 "PASS IT ALONG" ALBUM RELEASE PARTY
Sat, Sept 17th at Uncle Pleasant's
Thanks to all those who came out and supported us.

9/16 ULTRATONE PLAYED WFPK "LIVE LUNCH"
Hear the archive online at our media section

8/26 Welcome to our new more user friendly HTML site
You can still see our old flash site for a while here

8/13 ULTRATONE on XM Radio
ULTRATONE debuted on XM Radio on ch 52 XM unsigned
on the highly prestigious Radar Report
This is a show featuring the best of the best in unsigned music
Request us on XM Radio here

7/16 Ultratone Live and Unplugged
on WIPZ 101.7FM - Kenosha, WI
Friday July 29th 7-9PM

7/11 Pass it along is "Album of the Week"
on WFPK 91.9FM - Louisville, KY
for the week of July 11-16
Thanks WFPK for your continued support
Request us on WFPK here
FREE TRACK FROM ULTRATONE

CLICK HERE to download "The Light" from the new album "A World With No Pain"






LISTEN TO OUR NEW ALBUM

You can hear and see Ultratone on our main MEDIA page, but to listen to our new album "A World With No Pain" in its entirety, CLICK HERE





RADIO LOVES ULTRATONE
(Thanks to the following stations)

AAA Radio Stations playing
"A Long Year" 2007
WFPK - Louisville, KY
WQNR - Auburn, AL
WYOU - VA Beach, VA
KPCW - Park City, UT
WERU - Bar Harbor, ME
KVNF - Paonia, CO
KAXE - Grand Rapids, MN
WMSV - MS State, MS
WDIY - Allentown, PA
RadioioEclectic - Global
MORE TO COME

College Radio Highlights
For "A Long Year" 2007
WSRI - Eau Claire WI - #2 ADD
WIIT - Chicago IL - #2 ADD
KRSC - Claremore OK - #1 ADD
Lasell - Newton MA - #4 ADD
KUIW - San Antonio TX - Ch#18
M3 Radio - New York NY - Ch#15
MORE TO COME

College Radio Top 30's
For "Pass it along" 2005
KCCR - Tacoma, WA
WLCA - Godfrey, IL
KIDE - Hoopa, CA
WCKS - Allendale, MI
KSAU - Nacogdoches, TX
WCMR - Dallas, TX
WUSM - Hattiesburg, MS
KVDU - Denver, CO
WDWN - Auburn, NY
WVMW - Scranton, PA
KWAR - Waverly, IA
WIIT - Chicago, IL
WWSU - Dayton, OH
KRUX - Las Cruces, NM
WCVF - Fredonia, NY
WRGW - Washington, DC
KNSU - Thibodaux, LA
KUCO - Edmond, OK
WZMB - Greenville, NC

"Pass it along" reached #1 on
M3 Radio - New York, NY
WNSU - Fort Lauderdale, FL

Request tracks from
"Pass it along"
on the following stations